About Hsiang Wei
Welcome to The Hsiang Wei
As an expert plant for rubber industrial and commercial prodcut.we dare to compete with the China price lunde cguivalent quality strigent assurawe,Our streugth: flexible production link for small guant and challenge for difficult extrusion and molding.
| | | |
| --- | --- | --- |
| | Established | 1986 |
| | Registered capital | 2.5million RMB |
| | Address | 2F., No.17, Ln. 269, Zhongzheng 1st Rd., Yingge Dist., New Taipei City 239, Taiwan (R.O.C.) (Head Office) |
| | TEL | 886-2-2677-5871 |
| | FAX | 886-2-2677-5805 |
| | E-MAIL | Sidney@hsiangwei.com |

The History Of Hsiang Wei
Earlier stage
Hsiang Wei Rubber Industries was established in 1986 in Taiwan to make.rubber air hose in the beginning using most of the materials of NR and SBR so called sulfur curing system products.Together with the growing demand for various other high performance materials and stiff .competition in the market of the air hose,we switched our production to Silicone extruding and rubber extrusion of other high performance materials such as Chloroprene(CR), EPDM, NBR, Viton to combine with NR and SBR.
Such transformation requested upgrading compounding know-how,tooling technology, production technique,QC control and R &D laboratory specialists. We completed the transfer smoothly through the effective leardership and hard working of management levels and employee. Nowadays, we included our products of FDA,Medicine and UL approved products and certificated by ISO 9001 from 2000.
Later stage
For your information, we specialized in various, oil resistant, high heat resistance, high voltage resistance, ozone resistance, chemical resistance, and flame retard silicone or rubber products for electronic, electric, hardware or engineered plastic, computer, toy, lighting or sporting equipment or machinery, pneumatic and hydraulic industries. For more details, please see our products listed as follows. which induded the subsidiary products of wstom rubber molded parts and high temperature wire and cable derived from silicone extrusion technology.
We appreciated the patronage of customers, collaboration of suppliers, and the non-stop effort of employee and management level.Your contact with us will be always welcome no matter what kind of materials only if they are the rubber, no matter how are made either extruding or molding or other ways of manufacturing to be.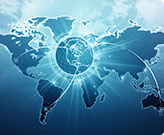 The Futrue Of Hsiang Wei
Nowadays it is the time of Buyer's market. We know and felt very well that we have to improve and innovate in order to survive in the competitive circumstance.

Fast delivery and flexible production line together with high quality products are our top principle. Customer satisfaction is always in our mind?
The Philosophy Of Hsiang Wei
I as the president of Hsiang Wei Rubber Group kuown as Bright Chen , as of today with the empty hand . I had been the employee of a rubber hose plant since I was 14. At that time , I have to work in the plant as a worker , and after the job finished. I have to ride the bicycle drawn cart to deliver the goods to the distributors shop From that painful time to this rich century when the economy of Taiwan have taken off , one's good fortune is the most important unforgettable thing.
I have established many plants in business joint-venture with friends and finally were merged one by one by the partners . It was not my regret to lose these plants which were in good condition , but I regreted the lose of the friendship ,actually . No matter they were ,I appreciated these days with those who worked together so good.
Anyway , it was always my beautiful memory . I stand up from where I falled down. Hsiang Wei Rubber has been passed the severe reguest of the market and operation becomes growing ripe . I expect that it could be operated under normal management system , and under the hard work of all employees , it could create a wider future and becomes a going-concern business entity.